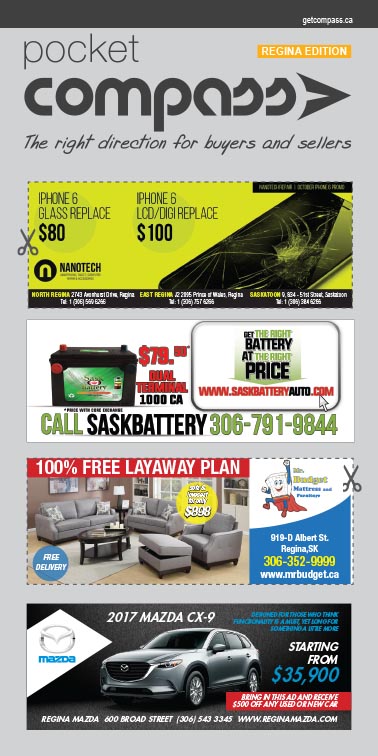 40,000 copies.
Distributed to residents in Regina, White City & Emerald Park.
Delivered by Canada Post.
Sections
Homes & Renovations
Lifestyles & Restaurants
Automotive
Recreational Vehicles
Heavy Equipment & Agriculture
& much more
Full color
5' x 8' • 60 lb • Gloss paper
Increase your sales
Attention business owners, how many calls would your advertisement message bring you from this little sister of Compass Magazine.
Reach 40,000 homes for 2 cents or less
Book your ad now, spaces are limited. Deadlines: January 20th – March 9 – May 11 – July 6 – September 7 – November 8, 2016
---